I had created four different variants for four different contexts: a standard one for white backgrounds, one for Wiseman Blue backgrounds, one for white backgrounds where a full-colour version may not be appropriate e.g. printing in black and white and a version for darkly coloured backgrounds that aren't Wiseman Blue.

Icon

The icon is a pictorial mark depicting a minimalist representation of the Cardinal Wiseman Badge, based off of Cardinal Wiseman's Coat of Arms.
Main Logo

The main logo is a combination mark consisting of the pictorial mark along with the main wordmark. This is used on most print products apart from letters along with contexts where it has already been established that the school and sixth form are part of The Romero Catholic Academy.
Logo with Motto

This version is mainly used within the sixth form as the motto is a reminder to the students - "Semper Progredians" means "Always Progressing" in latin and serves as a mission for students to constantly strive to progress in their studies.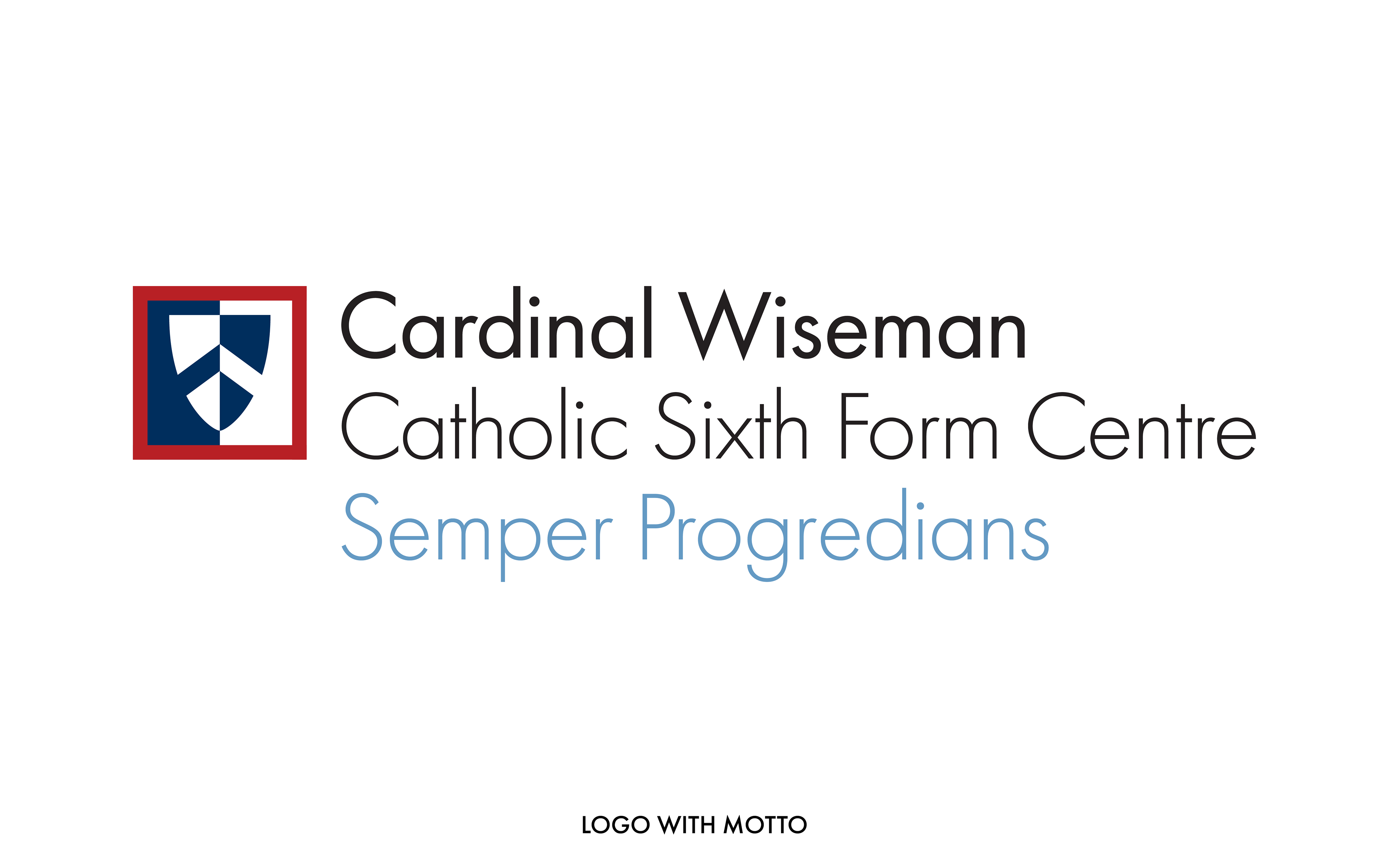 Logo with Romero Byline
This version is primarily used to first establish the sixth form, using the "Part of the Romero Catholic Academy" byline which is consistent across all of the Romero Catholic Academy schools. This version is used on the letterhead to maintain consistency with the Cardinal Wiseman Catholic School letterhead.
Colour
Cardinal Wiseman already had a strong brand and house style. I had built on the house style already set in place by creating a variant of Wiseman Blue that was within the Pantone colour space (primarily for printing purposes) and creating two accent colours, Wiseman Red, which was derived from Caritas Red and Motto Blue which is used mainly for accenting text such as the motto.